THE JAMES RODRIGUEZ DEAL
July 20, 2017
German side Bayern Munich shocked many when they quietly completed the loan deal for Real Madrid playmaker James Rodriguez.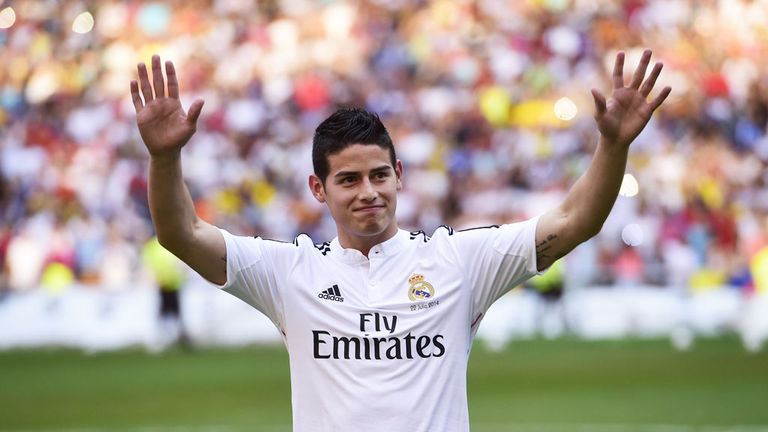 There were rumours that the Columbian could exit the Santiago Bernabeu soon but many likely never expected it to happen this way.

Manchester United were rumoured to be involved at some point as well as other top contenders in European football. The 2014 World Cup star was believed would cost more but Zinedine Zidane opted to release him on a two year deal with an option to buy for an almost below market valuation – very unlike Madrid!

The deal had the potential to be the stealth move of the summer. The player is set to prove himself at the Allianz Arena when the football season resumes. After being signed at the back of major tournament, there were expectations. While Rodriguez is a decent player and one of the biggest names in football, the team was a wrong fit.

With the move away from Madrid, the question is will James go on to be a Kaka or an ArjenRobben. The player featured in 33 matches last term, staring in 20 games. However, he was never looked at in the biggest occasions so it was likely time for re-evaluation.

In two successive Champions League finals, Zidane ignored the Columbian soccer star while he would have loved some minutes, at the very least.

With the move to Bayern, many would love to see how Carlo Ancelotti would employ him. Bayern want and need European dominance after years of local success. Rodriguez is a player that can help them achieve that. He is under pressure to impress though else his international profile could quickly bust. Best wishes.